About the Race
Please join us for the 24th annual Castine Classic Yacht Race, sponsored by the Castine Yacht Club.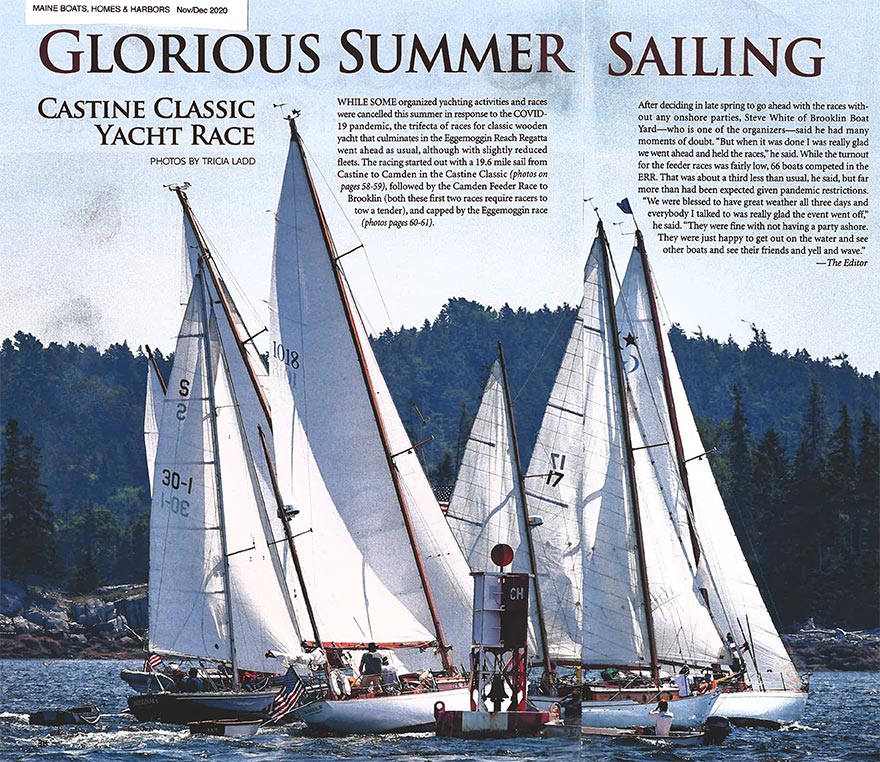 On Thursday, August 3rd, an impressive fleet of classic yachts will race a 19.6nm course from Castine to Camden, followed by the Camden to Brooklin race on Friday, August 4, and the Eggemoggin Reach Regatta on Saturday, August 5.
Cocktail Reception
On Wednesday, August 2nd, the Castine Yacht Club will host a cocktail reception from 17:30 to 19:00 hrs.
Concordia Celebration
Join us for a rare rendezvous of renowned Concordia yachts. On August 2 the Concordia fleet will be on exhibition at the Castine Town Dock starting about noon and will be honored at the Castine Yacht Club cocktail reception. On August 3 the Concordias will race to Camden for the Phalarope trophy.
For Race Notice, Registration and other information, please refer to other website pages.
Your registration for this race may now be completed on this website. If you prefer to register by mail, download a registration form. Please return your entry as soon as possible. Please note that all yachts need a current CRF rating, which may be obtained online at https://classicyachts.org/ratings.
Please contact us if you have any questions. We look forward to seeing you in Castine this summer.
Castine Classic Committee